Pressing the "Print Screen" key while playing a movie file in Windows Media Player will not allow you to save the current frame. However, you can do it without spending money on shareware image capture software. Just follow the next steps:
1. Open your Window Media Player and click
Options
on the
Tools
menu.
2. On the
Performance
tab, click on the
Advanced...
button.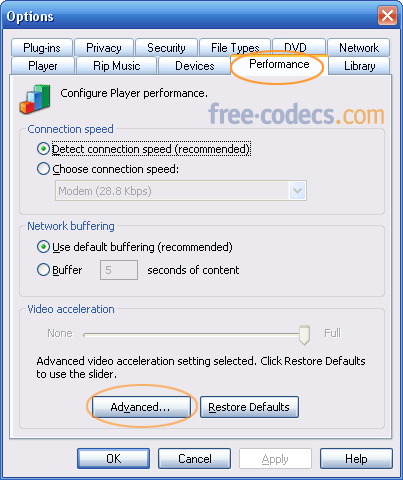 3. Uncheck
Use overlays
from
DVD video
, click OK and restart the player.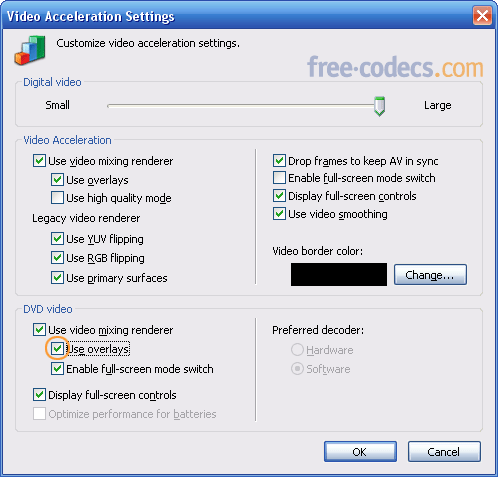 Now you can capture images from any movies played in Windows Media Player using Print Screen (
PrintScrn
) key (or
ALT
+
PrintScrn
key). Once copied, the image can be pasted into Microsoft Paint (Start > All Programs > Accessories > Paint) or other image editor.
Note
: If you have problems taking screenshots from a playing movie try to pause it first, then "print" the image.
OTHER METHODS
:
• Go back to
Performance
tab (see step 1, 2) and click
Restore Defaults
button.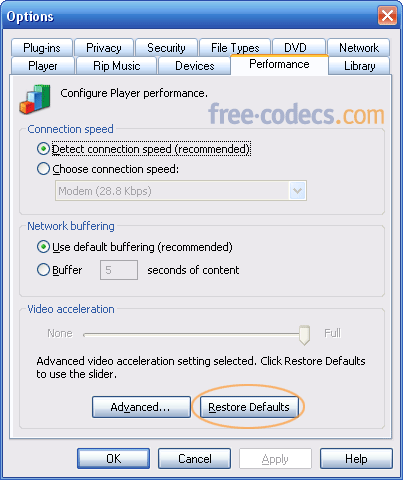 Now, move the
Video acceleration
slider to
None
and restart the Windows Movie Player.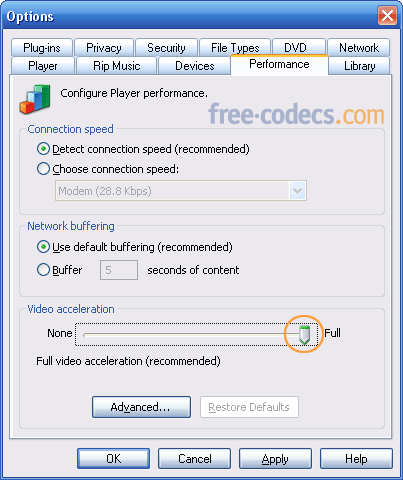 Don't forget to move the
Video acceleration
slider back to
Full
when you are done, because this makes videos play smoother and look better.
• Or just try the
Ctrl + I
combination which seems to work for many people.
---
• Related links:
- How to capture images from movies using Media Player Classic
- Codecs Supported by Windows Media Player for Windows XP
- How to Get the Codecs Downloaded Automatically to Windows Media Player